It turns out Trey Lealaimatafao wasn't the only LSU football player arrested on Thursday.
According to the Advocate, three other Tigers – quarterback Anthony Jennings, defensive lineman Maquedius Bain and defensive back Dwayne Thomas – were arrested by campus police and were booked at East Baton Rouge Parish prison Thursday evening.
Thomas was charged with "unauthorized entry and simple burglary" while Jennings and Bain were each charged with "unauthorized entry of a dwelling."
From the Advocate:
Jennings, Thomas and Bain's arrests stem from an event Sunday. The three players, including at least three more black males, entered a West Campus Apartment, a police report says. They did so with the presumed intent to retrieve items that were allegedly stolen from Jennings' apartment on June 10 – a MacBook Air, three pairs of shoes and a PlayStation 4.
The six or seven males were able to enter the bedroom of one of the residents, completely damaging the door frame and locks, the police report says. The other resident – the victim's roommate – was there at the time. He identified Thomas as leaving the victim's room with boxes of shoes and a Sony PlayStation. The laptop had been returned to Jennings earlier in the week, the police report says.
The victim, who was out of town, returned to find the following missing from his room: a pair of grey/blue Georgetowns ($200), red/white Cherry's ($120) and black 4's ($200).
The roommate identified Thomas on Wednesday as the person who left the victim's room with shoe boxes and the PlayStation. The roommate said he observed Thomas hitting his roommate's door with his shoulder in an attempt to break in.
Lealaimatafao, a redshirt freshman defensive tackle, was arrested for battery and robbery.
It is unknown if the two incidents are related.
All four players have been
suspended indefinitely
.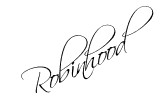 - From Yahoo