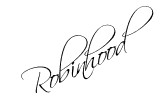 Items Name: Night View Clip Ons
Item Price: RM15 + RM5 Postage
Retails Price: RM36
Item Descriptions:
Night View Clip Ons
Night View Clip Ons reduce dangerous glare & sharpen detail! Specially-coated yellow lenses offer maximum protection against eyestrain caused by changing light and weather conditions. You'll enjoy less distortion and glare from headlights and street lamps when driving at night or in bad weather. Lightweight, virtually indestructible glasses shield eyes from 100% of harmful UVA/UVB rays.
Perfect for day and night, cloudy or sunny.
Features:
Night vision glasses for night and bad weather
Suitable both men and women
Improve your vision, reduce glare, and sharpen your eye sight at night with these clip on night vision lenses
New design leg profile to fit both metal and plastic frames
Soft rubber legs have proprietary coating to protect ophthalmic lenses and prevent shifting and scratching
Convenient one hand application to Prescription frames with positive indexing lens positions
Can clip on your glasses to weaken glaring reflection, weaken the big lights and high beams, and clear the driver's sight for a safer driving.
Specification
Frame Color: Black
Lens Color: Yellow
Style: Oval
Unit Type: Pair
Frame Material: Acetate
Lens Material: Plastic
Lenses Optical Attribute: Polarized
Lens Height: 38 mm
Lens Width: 58 mm
Bridge Distance: 20 mm
Overall Width of Frame: 127 mm
Silau dan gangguan penglihatan semasa memandu boleh berlaku siang dan malam boleh diatasi dengan Night View Clip Ons. Kanta kuning menjanjikan perlindungan maksimum terhadap mata disebabkan cahaya dan keadaan cuaca yang berubah-ubah. Anda akan menikmati pesongan silau cahaya dari lampu dan lampu jalan ketika memandu pada waktu malam atau dalam keadaan cuaca buruk. Sifatnya ringan, cermin mata tidak terjejas serta dapat melindungi mata dari 100% daripada sinar UVA / UVB yang berbahaya.
Ciri-ciri:
Cermin mata penglihatan malam atau cuaca buruk
Sesuai digayakan oleh lelaki atau wanita
Meningkatkan penglihatan anda, mengurangkan silau, dan menajamkan penglihatan mata anda pada waktu malam
Reka bentuk sepadan bingkai logam dan cermin plastik
Bingkai diperbuat daripada getah lembut dengan salutan proprietari untuk melindungi kanta oftalmik dan tetap pada cermin mata anda.
Mudah untuk dilekatkan pada bingkai dengan kedudukan kanta indeks positif
Sesuai untuk mengelak dari sinaran silau atau gangguan penglihatan, dan mencerahkan penglihatan pemandu
Spesifikasi
Frame Warna: Hitam
Warna Kanta: Kuning
Bentuk: Bulat
Jenis Unit: Pair
Material Frame: Asetat
Material Kanta: Plastik
Kanta optik Atribut: polarisasi
Tinggi kanta: 38 mm
Lebar kanta: 58 mm
Jarak antara kanta: 20 mm
Lebar keseluruhan Frame: 127 mm