Items Name: Car Vacuum Cleaner
Price :
RM25 + RM5 Poastage
Items Description: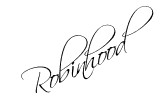 The more time we spend in our vehicles, the dirtier they become. Dirt, gravel and leaves attach to our shoes and transfer to our floors and mats. But don't worry; we have a very small handheld vacuum cleaner which is portable that can be used to clean your car.
Car vacuum cleaners are an easy way to take control the mess. T Most of all, cleaners include a variety of nozzles that provide powerful airflow and allow you to reach the tight spaces in your car.
Features:
Complete with convenient attachment and washable filter
Controlled by ON / OFF switch
Compact and lightweight
Suitable for all types of vehicles
Has the ability to reach the most difficult corner areas in your car.
When the vacuum cleaner is almost full, all you have to do is open and empty the dirt into a dustbin.
Specifications:
Size: 28 x 9 x 11 cm
Power: connect to the cigarette lighter for power.
Bilamana kita berada dalam kenderaan, selama itu jua kita membuat kekotoran. Kotoran, batu kelikir dan daun melekat pada kasut mungkin secara tak sengaja berpindah ke lantai dan tikar kereta. Usah bimbang, vakum pembersih mudah dipegang tangan yang mudah alih yang boleh digunakan untuk membersihkan kereta anda.
Pembersih vakum kereta adalah cara yang mudah untuk membasmi kekotoran. Pembersih vakum ini boleh dipegang dengan tangan kerana bersifat ringan dan mudah alih, memudahkan kerja membersih di setiap sudut dalaman kereta anda.
Ciri-ciri:
Lengkap dengan alat yang mudah dan penapis boleh dibasuh
Dikawal oleh ON / OFF suis
padat dan ringan
Sesuai untuk semua jenis kenderaan
Mempunyai keupayaan untuk sampai ke kawasan sudut yang paling sukar di dalam kereta anda.
Apabila pembersih vakum adalah hampir penuh, semua yang anda perlu lakukan adalah terbuka dan mengosongkan kotoran ke dalam bakul sampah.
Spesifikasi:
Saiz: 28 x 9 x 11 cm
Kuasa: disambung soket pemetik api