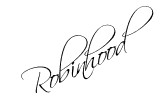 Items Name:Better Beater
Items Prices:RM25 + RM5 Postage
Retails Price:RM40.00
Items Description:
Why waste your time whisking away, when the Better Beater can do the work for you?
This push action rotation whisk can leave your batter smooth and ready to cook. What you should do is push the handle down rotates the whisk. By the same moderate upward and downward movements on the handle you can mix like a pro without the use of batteries. Use a suitable glass or plastic bowl for mixing.
Get your breakfast, lunch, dinner or snack time done easily with this tool today!
Specification:
Material: stainless steel
Size: 33 x 6 cm
Set include: 2pcs eggbeater
Features:
Presses & spins to mix, froth, whisk, beat or emulsify.
Perfect for whipping up your fluffiest eggs, smoothest smoothies and the tangiest dressings around.
***
Usah buang masa anda memukul adunan sendiri kerana Better Beater boleh melakukan kerja untuk anda?
Tindakan pemukul berputar ini boleh meninggalkan adunan anda licin dan sedia untuk dimasak. Anda hanya perlu tekan pemegang ke bawah dan memukul secara putaran. Dengan pergerakan yang sederhana yang sama ke atas dan ke bawah pada tangkai anda boleh mencampurkan bahan seperti pro tanpa menggunakan bateri. Gunakan mangkuk kaca atau mangkuk plastik yang sesuai untuk mencampurkan adunan.
Dapatkan sarapan, makan tengah hari, makan malam atau snek anda dengan mudah dengan alat ini hari ini!
Spesifikasi:
Bahan: keluli tahan karat
Saiz: 33 x 6 cm
Set termasuk: 2pcs pemukul telur
Ciri-ciri:
Mesin bergerak dan berputar untuk bergaul, buih, pukul, pukul, atau mengemulsikan lemak.
Sesuai untuk memukul telur sehingga gebu, halus dan terhasil kuah tangy di sekitar.